Your Heart Health Is Our Priority
Holter monitoring is a vital tool in diagnosing and managing various heart conditions. At Midwest Medical Clinic, we are committed to providing you with the highest standard of care, using advanced technology, such as Holter monitors to ensure accurate diagnoses and personalized treatment plans. Trust us to provide you with the highest quality care and technology for all your cardiovascular needs. Contact us today to schedule your Holter monitoring appointment and take the first step toward maintaining optimal heart health
What Is a Holter Monitor?
A Holter monitor is a small, portable device that records your heart's electrical activity over a period of time, typically 24 to 48 hours. It is worn on the chest and connected to electrodes that detect and record the heart's electrical signals. This non-invasive procedure allows our specialized team of healthcare professionals to analyze your heart's rhythm and identify any abnormalities that may require further evaluation.
Why Is Holter Monitoring Important?
Holter monitoring plays a crucial role in diagnosing various heart conditions, especially those that do not manifest consistently or occur less frequently. The monitoring period allows for a comprehensive analysis of your heart's electrical activity, providing our medical experts with valuable insights into your heart's health. Holter monitoring is particularly useful for identifying irregular heart rhythms, assessing the effectiveness of heart medications, evaluating the progression of heart disease, and guiding treatment decisions.
How Does Holter Monitoring Work?
The Holter monitor records your heart's electrical signals throughout the monitoring period. These signals are then analyzed by our skilled team of cardiologists and electrophysiologists. The recorded data is used to identify any irregularities in your heart rhythm, such as arrhythmias or abnormal heartbeats. Our experts will thoroughly review the data to provide accurate diagnoses and tailor a treatment plan specific to your needs.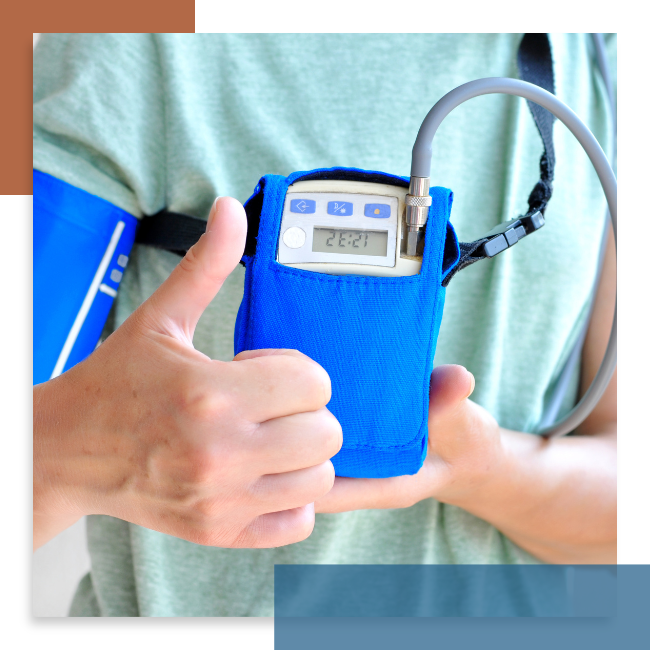 What to Expect During Holter Monitoring
When you visit Midwest Medical Clinic for Holter monitoring, our friendly staff will attach the Holter monitor to your chest with adhesive electrodes. The device is small and designed for comfort, allowing you to carry on with your regular activities while wearing it. Throughout the monitoring period, it is important to keep a record of any symptoms you experience, such as palpitations or dizziness, as they may provide valuable information for analysis.
Tips for a Successful Holter Monitoring Experience
To ensure accurate monitoring results, it is essential to follow a few guidelines during your Holter monitoring experience. Avoid activities that could loosen or dislodge electrodes, such as excessive sweating, showering, or engaging in rigorous exercise. Make sure to keep a diary of any symptoms or activities that may be relevant to your heart health. Follow your normal routine as much as possible, as this will provide valuable data for analysis.
Analyzing and Interpreting Results
Once your monitoring period is complete, you will return to Midwest Medical Clinic to have the Holter monitor and electrodes removed. Our expert team will then analyze the recorded data, looking for any abnormal heart rhythms or patterns. The findings will be carefully interpreted to provide an accurate diagnosis and formulate a personalized treatment plan to address any identified issues. You can trust us to guide you every step of the way on your journey to a healthy heart.

Schedule an Appointment at Our Davenport Clinic Today
At Midwest Medical Clinic, your heart health is our top priority. We understand the importance of accurate and reliable heart monitoring, which is why we offer state-of-the-art Holter monitors. To learn more about Holter monitors or to schedule an appointment, reach out to the team at Midwest Medical Clinic in Davenport today.